Archive for December, 2009
Dear friends of The Dollyrots,
Merry Hanukkah, Christmas, Kwanzaa, Festivus, Winter Solstice, Boxing Day (etc) and HAPPY NEW YEAR! Hope your 2010 is the best ever!
A few holiday tips:
Booze
Drugstores are great places to buy last minute presents
You can always pretend your sick if you need alone time
Easy on the sugar
Try to have fun
AND PLEASE!
Don't drink and drive!
If you're still looking for gifts I finally set up an Etsy shop, not much in it but if someone needs a scarf made by me then you're set. You could also visit the store at Dollyrots.com or the Blackheart Records store. They have awesome new Christmas vinyl with our version of "Santa Baby!" So cool. And for the newer Dollyrots' fans… we have "Eat My Heart Out" our first album, up on iTunes again!
I wish we had a release date or tour dates to announce but it's not set in stone yet and I don't want to jump the gun again! If it happens before the holiday break I'll make an edit and post it here.
We sure love you guys! Thank you for always supporting us and regularly reminding us why we're doing this crazy band thing! May 2010 bring happiness, healthiness and great success!
With the most sincere kisses,
Kelly (& Luis & Chris & Fuzzy & Quito!)
ps: I didn't have time to put up my tree but this is how it looked in '06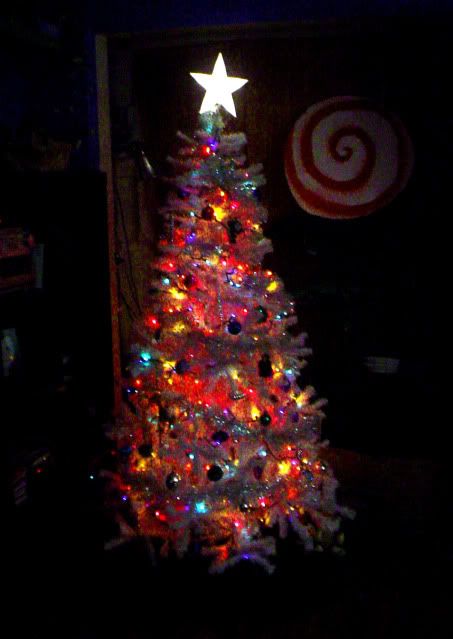 No comments
Heya!
So, The Dollyots have been asked to be in a movie! It's going to be crazy and it's going to be fun
AND if you're in the L.A. area, YOU can be in the movie, too!
This Friday, a "battle of the bands" scene is going to be filmed, with performances by The Dollyrots, killola, and tsar. and you can be in the audience!
Send your name, number and a photo to:girltrashanl @ aol.com <---(get rid of the spaces!)
Tell your friends to do it, too! We need LOTS of people. just be prepared to stay up all night long (like the title of the movie – GirlTrash! All Night Long), and keep the energy up because you will be on film.
Also… keep in mind:
*we will have a new single come out on 7″ in January
*The Price is Right episode that features The Dollyrots airs January 15
*we will be touring
*the new album will be coming out next year!
*we are performing at SxSw (details to come)
* The Blackheart Christmas Record makes a great gift!
Lots of fun and exciting new stuff… are you ready?
Love YOU MOST!
The Dollyrots
No comments